At Churchside Federation, we recognise that technology is changing the lives of everyone. Our aim is to equip the children with the skills and understanding to enable them to access a rapidly changing technology based world where they can embrace and utilise new technologies whilst being responsible of their use of technology in a safe way. We believe that technology should support the learning taking place across the entire curriculum. Our Computing curriculum focuses on a progression of skills in digital literacy, computer science, information technology and online safety based on a model by Purple Mash.
Home Learning
During lockdown, we have been doing some amazing computing lessons. See below for examples:
In Oak Class, children have been exploring 'Mini Mash' on Purple Mash. They have created snowman paintings and played phonics games.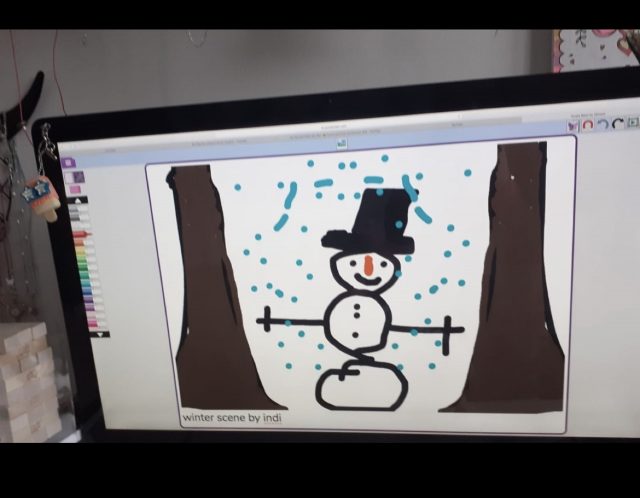 Owls have used Purple Mash to support their dinosaur learning. They have completed a writing project online to compare dinosaurs.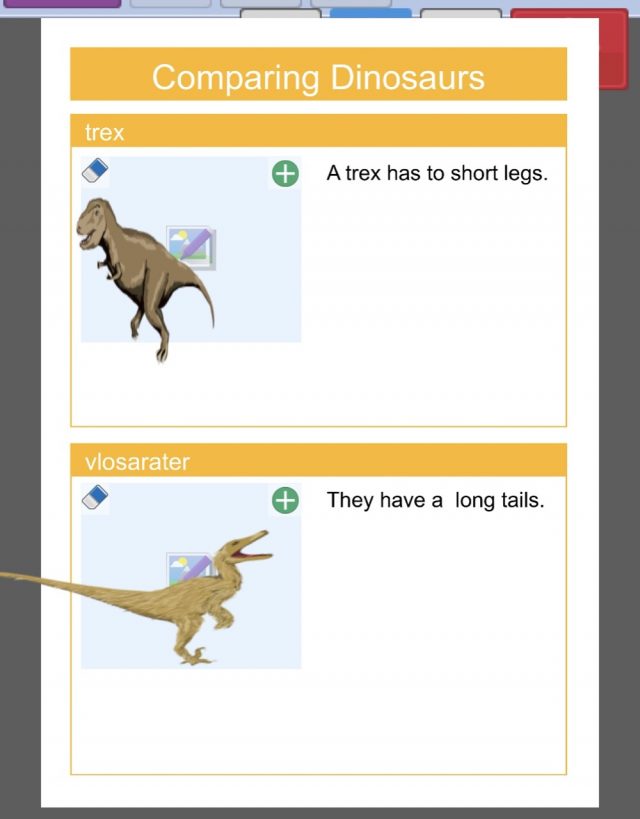 In Hazel Class, children have been designing their own game using 2-Code.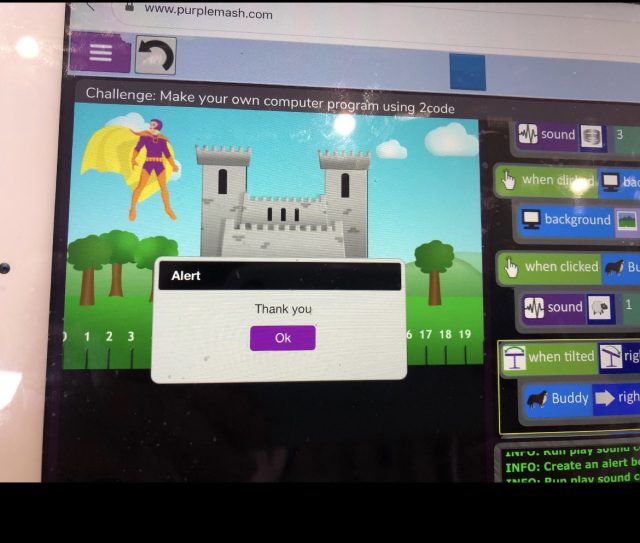 Maples have created their own stories using the '2-create' feature on Purple Mash. They have also explored their dinosaur theme through a painting project online.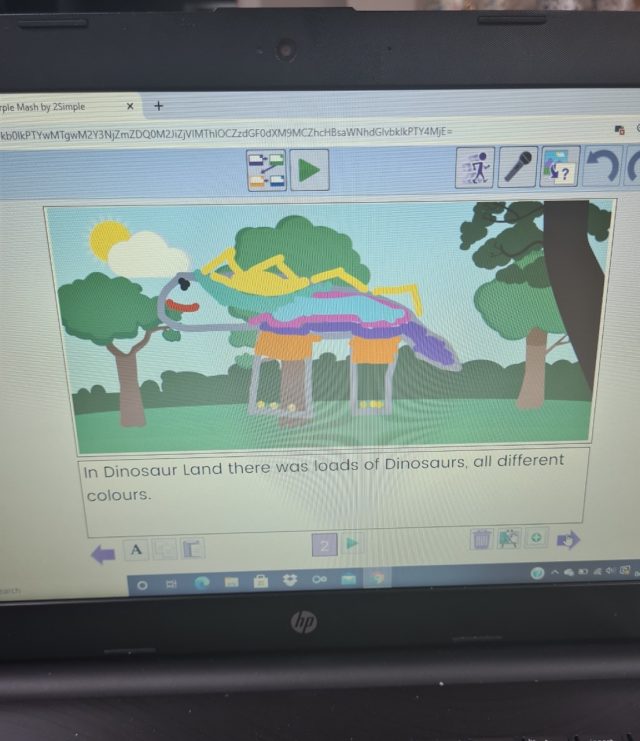 Rowan Class have explored changing the presentation of word documents using different fonts, bullet points etc…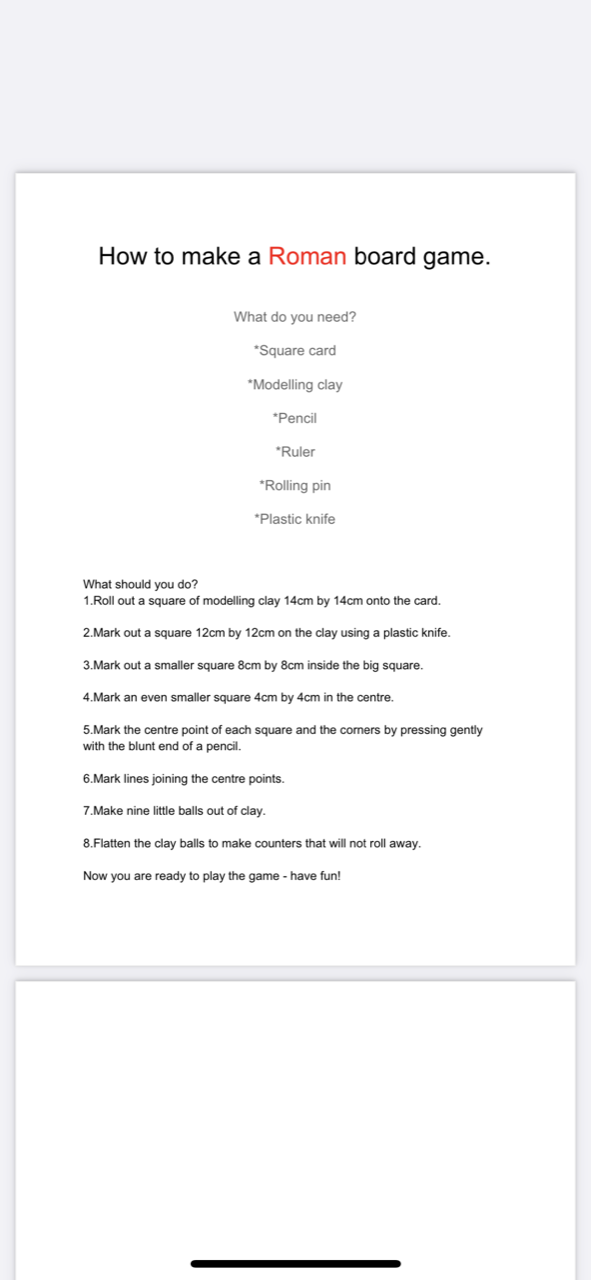 In Skylarks, children have created an online poster to show the different parts of the water cycle. They have also explored online safety & film/game age ratings.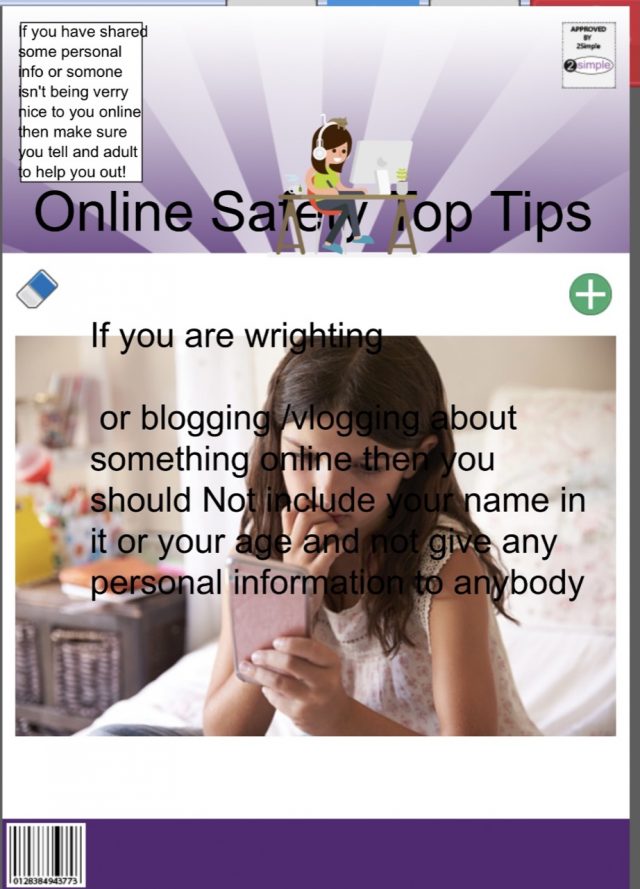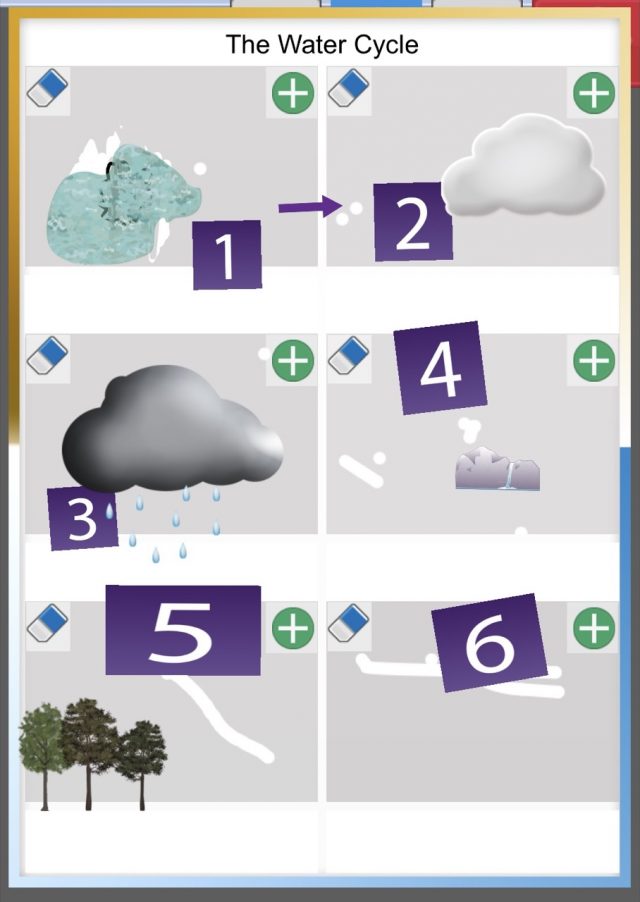 Kestrels have followed the Oak Academy videos regarding "How we communicate online" and have explored which method is best for different situations.