At Churchside we believe that teaching has to inspire children to have enquiring minds and give them a lifelong love of learning. We follow a creative approach to our curriculum, where possible subjects are intertwined to give rich and purposeful learning experiences. The whole Federation follows the same umbrella theme each term but the learning from class to class looks very different. The children are fundamental in planning which route their learning takes. Through their ideas, comments and questions teachers plan their lessons. All the objectives which the children follow are taken from the National Curriculum to ensure that they are being given a broad and balanced education.
The themes for the academic year 2022-2023 are detailed below. This year we are teaching these themes through concepts which will be unpicked and developed through questions asked by the children. Please see the class pages for information regarding the enquiries planned for each year group around these concepts.
Our themes this year are
Autumn- Impact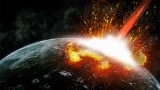 This term children will be considering the concept of impact. This will include the impact of humans on the environment and on each other.
Spring- Change

In the Spring term, the children will learn about the concept of change, including how we can change our behaviour and changes which occur through nature.
Summer- Community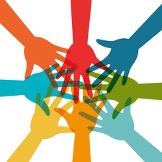 The main concept in the Summer term will be Community and will include the children learning about the wider community, both locally and globally.
For more information about the National Curriculum follow the link below: