Year 2 have been busy exploring sea creatures that live in our oceans thinking about what their habitats are like, even under water!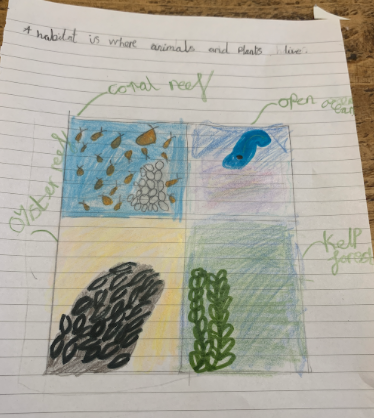 Year 2 have been using their map skills to locate dinosaur footprints!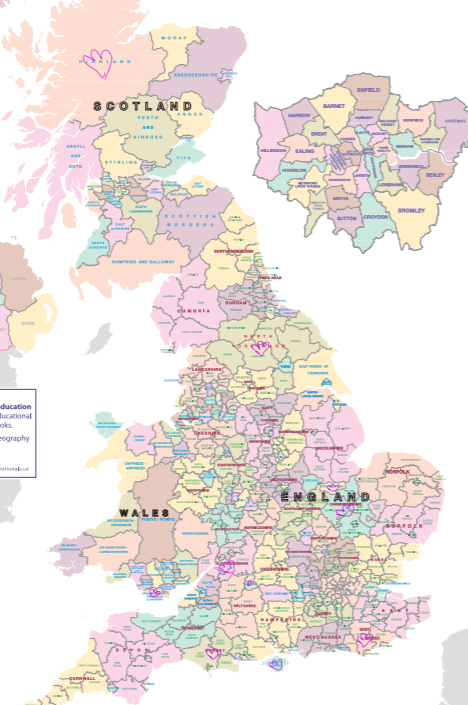 In Year 4, they have been using maps to locate Roman cities and Roman camps! They know that places that end in -cester, -chester, or -caster (e.g. Leicester) are places where there was a Roman army camp.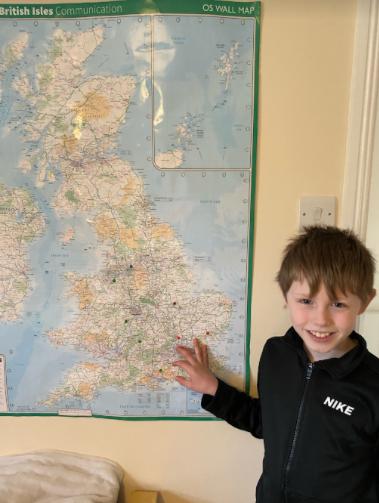 In Year 6, they have been exploring how settlements have changed during WW2.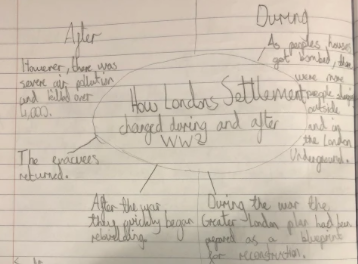 In Years 3 and 4, they have been comparing the regions of Ethiopia Highlands and Snowdonia.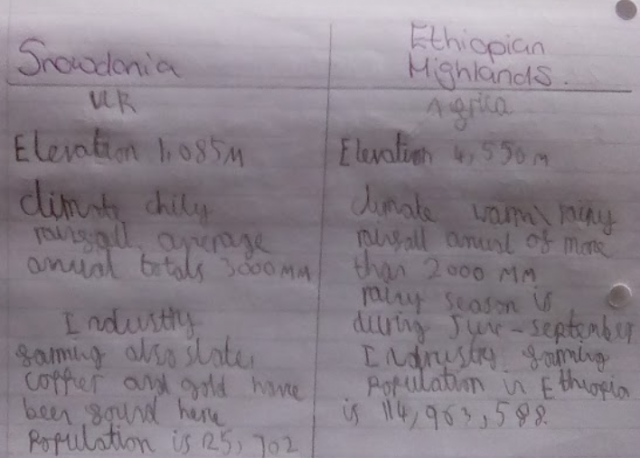 In Years 3 and 4, they have been thinking back to their own holidays and have created their own diary entry, considering how the climate affected what they did:
Write a recount of a holiday
In summer 2019, before Coronavirus, I went on holiday to Abruzzo in Italy. We travelled by car to the airport, then aeroplane and then car again, to reach our holiday house in the countryside. We spent 10 days there. I went with mummy, daddy, Lucy and Phoebe. Mummy and daddy chose the location after spending time searching for a nice place to relax. They liked the look of the area. The weather was often stormy and there were thunderstorms in the afternoon but in the morning it was bright and sunny, and warm at night. I took some summer clothes, books to read, my favourite cuddly toy 'Crookshanks', my toy guinea pig and a sticker book. Most days, I played in the pool and pretended to be a puppy. I played with my sisters. We played cards and went out for Pizza. We visited the seaside, swam in the Adriatic Sea and ate out. Every day we went to the shop to buy ice cream and tried Italian food. It was my 6th birthday while we were there. I enjoyed eating an Italian birthday cake! I also enjoyed seeing a gecko because they are green and I love the colour green. I didn't enjoy the thunderstorms when they came because they were so loud and then I couldn't play in the pool. Sometimes it was too hot at night to sleep. We heard creepy noises in the sitting room so never went in! We sent postcard to our Granny because she likes getting them from us.
Our holiday was influenced by the weather because sometimes it was hot and sometimes it rained. This affected what we did. When it rained we played inside. When it was too hot to sleep, I felt tired. The warm sunshine made the Adriatic Sea really warm. It was like a bath! It was also one reason we travelled, to see some warm sunshine.
In Years 3 and 4, they have been learning about the Water Cycle, take a look at what they've been making at home: