At Churchside, we believe it is important to give children as many opportunities as possible to be active and develop healthy lifestyles. As well as PE lessons twice a week, classes take part in the Daily Mile: a short daily run (or walk!) where the children try to improve their personal best. We also try to incorporate opportunities to get moving and get outside into other lessons across the curriculum. Both schools have extensive grounds, with toys and equipment to encourage children to be active in their playtimes too. These include trim trails, tyre park, adventure playground and outdoor gym equipment as well as ample field and playground space for a variety of games. Lunchtime and after-school clubs, house competitions within school, and school games events competing against other schools give our children further opportunities to enjoy sport.
---
PE Lessons
We aim to provide two PE lessons a week. The long-term plan ensures that throughout primary school the children get to try a wide variety of sports, while also ensuring sufficient time to improve and progress their skills within specific areas. Children will take part in different sports and games as well as gymnastics, dance and orienteering activities. If a child is physically unable to take part, they are still encouraged to be involved in the lesson – e.g. acting as a scorer or umpire for a game or observing their peers and suggesting ways to improve.
Extra-Curricular Activities
Throughout the year we offer a range of different clubs both at lunchtimes and after school – these are organised either by school staff or through local partnerships. From street dance to rugby, gymnastics to archery – we hope there is something to appeal to everyone. Please refer to the newsletter for each respective school to see what is currently running and (for after-school activities) how to book.
We also hold house competitions and an annual sports day at each school. There are three houses at Gooderstone and four at Mundford. The house competitions encourage teamwork and give our children a chance to take part in competitive sport, as well as allowing our older pupils to develop their leadership skills.
School Games
We regularly compete in school games events, organised by the Breckland School Sports Partnership. The first round involves competing against schools in our local cluster, with the winning team(s) progressing to compete at area and then county level.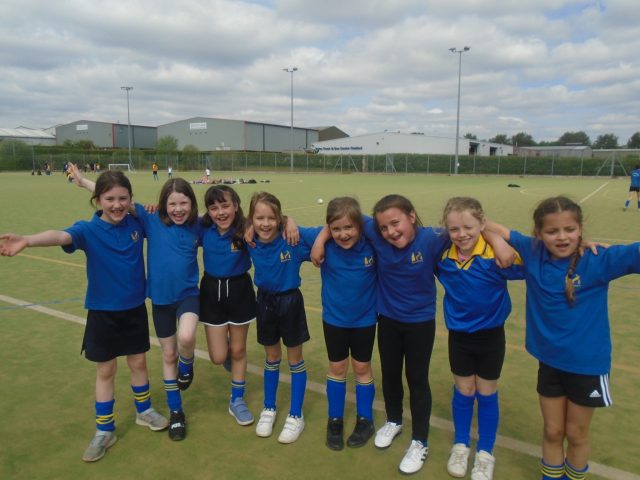 Sports Premium
Since 2013, the Government has provided additional funding to schools to support the improvement and provision of PE and sport. The aim of this is to encourage primary-aged pupils to develop healthy, active lifestyles. The money must be used to develop the activities the school offers, build capacity and fund sustainable improvements that will benefit pupils joining the school in future years as well as those there currently.
More information on how each school has spent the premium and its impact can be found here:
GoNoodle: Sign up for free access to movement and mindfulness videos to get the whole family up on their feet!
NHS Change4Life: Fun ideas to help children stay healthy & be more active.
Sport Quizzes: Improve your tactical knowledge of different sports with these information & quiz pages.
Covid 19
Throughout the lockdowns, bubble systems and social distancing requirements, we still ensured pupils had plenty of opportunities for physical activity. We operated zone systems so that each bubble had access to a different outdoor space and play equipment each day. Staff received training in how to use PE to support pupil wellbeing and our long term plan was to include sports that involve less close contact. Clubs took place within class bubbles and we will still competed in the School Games – all be it virtually!
For Home Learning, as well as setting specific PE lessons via google classroom, we shared daily activity ideas that the whole family can try to together. We encouraged children to try get their 60 minutes of activity every day and loved hearing children tell us about the different ways they have been doing this – from football to yoga; disco-dancing to Joe Wicks; bike rides to building snowmen. Here is a selection of some of the best home PE: